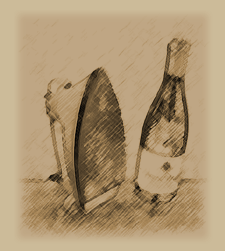 ---
Iron & Wine - Transcriptions for Guitar

The chord and tablature files linked below are my best guess at how to play some Iron and Wine songs on your guitar. They are all free, of course. I'm sure there are errors (please e-mail me when you find them), but for some of the songs, I have been able to get some hints watching Sam Beam in concert.

Yet another page of I&W tabs...
---
From The Creek Drank the Cradle: Our Endless Numbered Days: In the Reins: The Shepherd's Dog Kiss Each Other Clean Various EPs/unreleased:
Get all of the above in a single zip archive at no extra charge. (Doesn't have Shepherd's Dog material yet.)

Below is a tag cloud of Iron and Wine lyrics, excluding the most popular terms "become", "like", and "love".
---
Return to Steve's Home Page
Last modified: August 22 2011
---